When it comes to creating the best immersive home theater experience you can at home, there are two very important components: the projector and the screen. Consumers tend to spend most of their budget on the projector but the final image quality is only as good as the screen that it is projected on. The reality is that sorting through the best home theater projector screens is not that easy; there are a number of variables to consider aside from price and don't assume that the most expensive one will work the best in your particular room.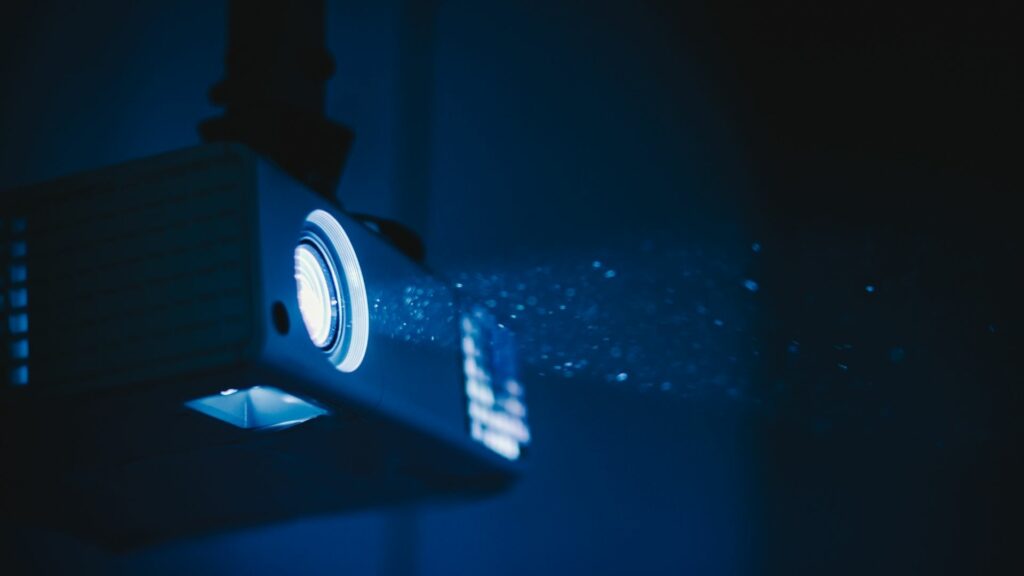 More than ever, people are watching movies at home. Streaming is becoming the preferred option even when movies are just released.
Home theater projector screens have evolved enormously over the past decade to cope with changes in projection technology, the use of projectors in rooms with variable ambient lighting, and the emergence of 4K and 8K content.
Size and aspect ratio are all also important considerations. Don't be seduced by the idea of having the largest screen you can possibly afford. It has to make sense in the context of the room where you will be watching, the throw distance of the projector you selected, and the image brightness, contrast, color accuracy, and resolution of the image you are trying to achieve at home.
We gathered up for you a few screens on a budget that might catch your eye:
Elite Screens – Sable Frame Series 135″ Fixed Projector Screen
Have a full theater experience at home with this 135-inch Elite Screens projector screen. Its frame absorbs excess projector light for a crisp, clear display, and it has a 90-degree viewing angle. This Elite Screens projector installs easily with sliding wall mounts, and the adjustable rear fix plates provide the right amount of tension for a smooth surface.
Elite Screens – Aeon Series 92″ Projector Screen
Enjoy consistent picture quality with this 92-inch Elite Screens Aeon projector screen. Its edge-free design makes the impression of a giant flat-panel TV in your home theater, and its 1.2 gain enhances image brightness for low-output projectors. This Elite Screens Aeon projector screen keeps images optimally sharp in changing ambient light conditions with its Cinegray 3D angular reflective material.
Insignia – 120″ Home Theater Fixed Wall Projector Screen
We all love a nice night out at the movies, but the experience can quickly get pricey and the seats uncomfortable. This Insignia NS-SCR120FIX19W 120″ Home Theater Fixed Wall Projector Screen offers a cinema experience in the comfort of your own home. A durable aluminum frame and a black velvet border create the perfect wide screen for films. View any movie, sports event or work presentation with improved detail at resolutions as high as 4K Ultra HD. Now you can enjoy big-screen movies at home and leave the theater troubles behind.
Cima – By Stewart Filmscreen 123″ Projector Screen
Enhance your home theater with this 123-inch Stewart Filmscreen Cima FF projector screen. The large design lets you project immersive images, and support for 4K and 8K resolutions deliver a cinema-quality experience at home. This Stewart Filmscreen Cima FF projector screen has an adjustable snap attachment system, letting you change the tension of the screen fabric.
Cima – By Stewart Filmscreen 110″ Projector Screen
Turn your home into a movie theater with this 110-inch Stewart Filmscreen Cima FF projector screen. The simple design offers easy assembly and installation, and the adjustable strap attachment system lets you easily adjust the screen tension. This Stewart Filmscreen Cima FF projector screen supports 4K and 8K resolutions so you can watch movies in lifelike detail.
So, as you can see you have plenty of options out there to create your own home theater and enjoy hours of entertainment with your friends and family, on a budget too!